Holidays to Campiglia Marittima
It houses the archaeological museum of Palazzo Pretorio, located in the medieval palace, where is discusses the evolution of the city's history and its monuments.

Are also exposed the findings of the archaeological excavation of the Rocca di San Silvestro, home to an archeological park.

Headquarters of the Terme di Calidario, which are a source of hot water at 36 degrees.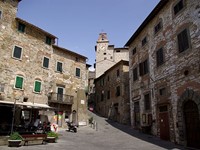 All nearby places

Bolgheri, Campiglia Marittima, Donoratico, Follonica, Piombino, Populonia, San Vincenzo, Venturina,
Contact us directly
0565 701204
335 434595
info@villaliberty.net